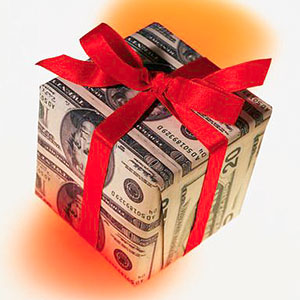 Join In The Matching Gift Challenge!!
The KJIL Year End Matching Challenge is $100,000!
What is a Matching Challenge?
It's a challenge to give a gift that DOUBLES!
A faithful group of supporters are encouraging you to give your very best gift and they will match it up to

$100,000!
No matter the amount of the gift, it will go twice as far to impact lives with the Gospel message!
In Ecclesiastes, Solomon talks about how God gives us our finances, and when He does, He gives us the power to enjoy it.
Prayerfully consider partnering with us and enjoy this great opportunity to have your gift double!
<——–You can always donate online
Or by phone during businesses hours —-> 620-873-2991

Or mail and indicate "Matching Challenge" with your gift to:
KJIL
P.O. Box 991

Meade, KS 67864
Christmas Comes to Kids Join In Listening
Who's excited for Christmas? We sure are! And we want to give some great Christmas presents to the kids!! Throughout the holiday season this year we will giving away copies of Veggies Tales: Merry Larry and the True Light of Christmas on the Air on Saturday Mornings!
Sound awesome to you? All you have to is get entered for your chance to win. And here's how:
RULES
1. Must be 18 or under
2. Call our Comment Line (832-626-4727) and tell us something about what Christmas. It can be why Christmas is imporant to you, or Your Favorite Christmas Memory, or what you like to do at Christmas! (You only have to call once!)
3. Be Listening to Kids Join In Listening on Saturday Mornings on KJIL to see if you won!
See, Super Simple, just remember you can't win if you don't call! Merry Christmas!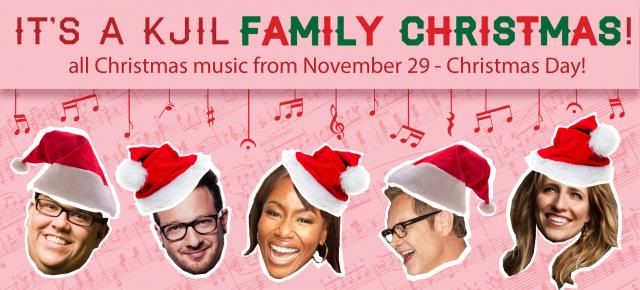 It's A KJIL Family Christmas
From Thanksgiving to Christmas this year, KJIL will once again play Christmas music, including some time-honored family classics by some artists not normally heard on KJIL, in order to reach people with the true message of Christmas – a message they won't hear at many other places.
If you have friends or family who like Christmas music and who need to hear about the real meaning of Christmas, please let them know. Click Here To Read On
2013 MUSIC BALLOT
It's Time Once again for the Music Ballot, where you get to vote on your favortie songs of the year! All you have to do is select your top 10 choices for Song of 2013 and then get it back to us by December 20th! We will poll all the ballots and make our End of the Year Listener Choice Countdown out of your selections!
Also You can win big by guessing the top three songs of 2013 will be, and you could be the winner of a KJIL Mini-Brick (30) CD's. For more info and the ballet just click HERE or on the photo above!